Stepping Into All Of Who We Are With Mama Sophia
How do we step into all of who we are and be all that the Universe is calling us to be when we are afraid, that might not be good enough? Mama Sophia talks about stepping out on faith and entering into a world that is familiar and uncomfortable.  Mama Sophia is a urban grower, root worker, Divine Oracle and Educator to say the least. She says, "when you have passion and ownership anything is possible".  She shares  her journey about opening her heart and listening to her ancestors call to creating a healing space for herself, family and community.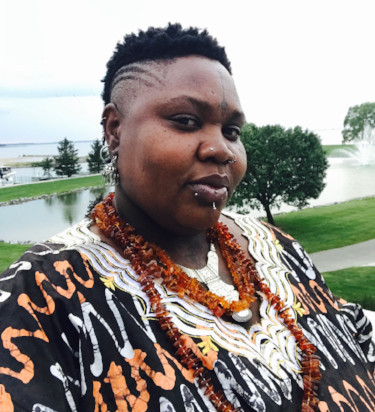 Sophia L. Buggs AKA Lady Buggs is the proprietor and operator of Lady Buggs Farm, a 1.3 acre urban farm located on the South Side of Youngstown, Ohio. She is reclaiming the sacred roots of farming through sustainable spiritual living. Her gifts are specialty crop farming, wildcrafting, fermenting traditional foods and witchcraft. Her mission is to Restore and Revamp her community while creating a loving urban homestead with her daughter, Passion. Sophia shares her urban wellness and farming information through cooking classes, root work, oracle readings and farmers markets.
Sophia holds a Masters of Education with a concentration in Curriculum and Instruction from American Inter Continental University, a Bachelors of Science in Criminal Justice from Bethune Cookman University and a year of OJT Specialty Crop Apprenticeship through Goodness Grows.
She has also offered oracle readings, crystal singing bowl meditation and altar services, professionally, for the last six years.
To reach Mama Sophia go here.